Denzil Jones: Property investment, relationships and reputation
In this week's episode, I spoke with my friend Denzil who has sourced over £2 million pounds worth in property deals, about how to succeed in the industry and general principles that have helped him on his journey. A lot of value was shared as usual and as this newsletter is all about sharing exclusive value with our community, here are some resources to help you learn more about the world of property.
---
Where to learn more about making money in the property industry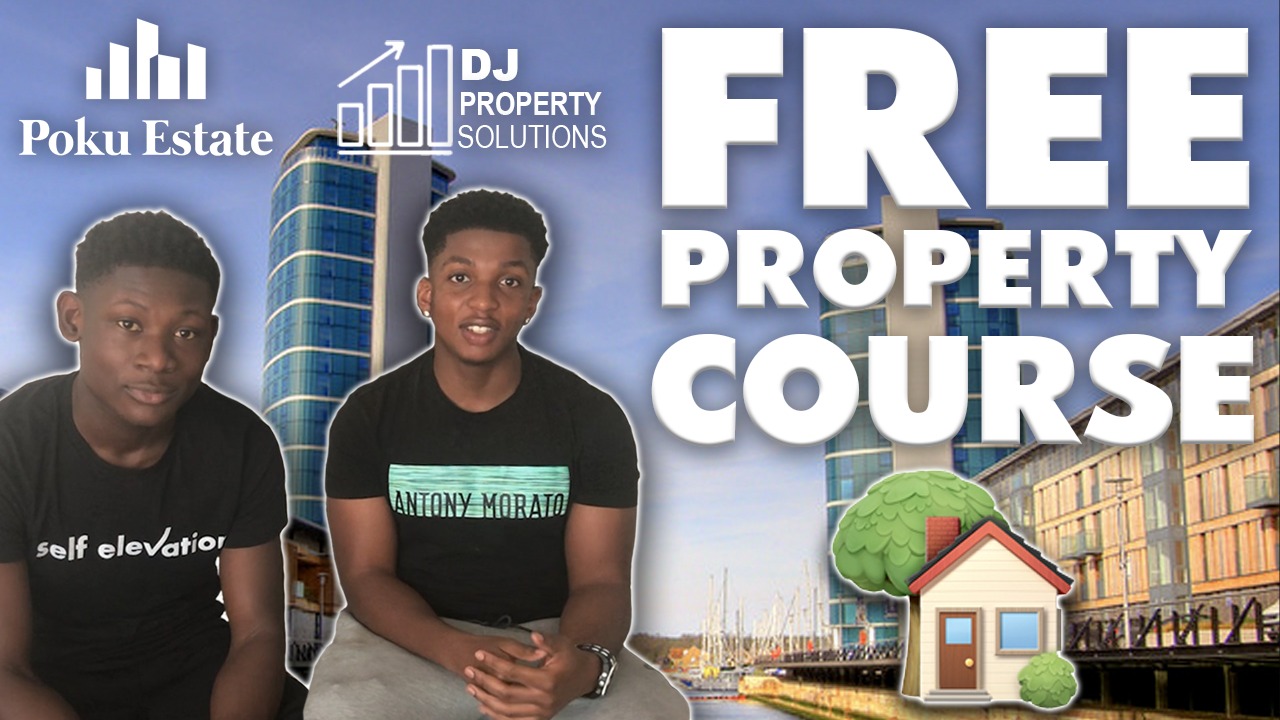 ---
Build your reputation by providing value
I decided to name this podcast, "Valuable Podcast" because providing value to myself and others is at the heart of everything I do. A very important aspect of your value is your reputation, i.e. what you are known for. Denzil illustrated the significance of providing value to build your reputation with this insightful quote from Warren Buffet, "It takes 20 years to build a reputation and five minutes to destroy one". Especially in a line of business such as property, where a lot of the best business comes from referrals and word of mouth, the importance of a positive reputation cannot be understated. It is vital that people who don't yet have a personal relationship with you have a positive idea about your character because nobody is going to want to do business with someone they've heard negative things about and on the flip side, everyone is going to flock to those they've heard positive things about. So how do you build a positive reputation? Denzil built up his reputation by emulating those whose reputations he respected, as the saying goes - "Success leaves clues" - more often than not, someone has done what you want to do or is at a place you aspire to be at. That is not to say completely replicate the actions of anyone you look up to, but rather endeavour to understand what helped them get to where they are and seek to apply relevant principles on your journey.
---
How to manage different relationships
You can't do life alone, you need to build relationships with people. There's an African proverb that says "it takes a village to raise a child" which illustrates the importance of a community and strong relationships in raising an individual. Denzil has a variety of people that pour into his life from family to friends and mentors. Not only do they pour into him, but he pours back into them. Relationships aren't about extracting value from others but pouring into each other. Denzil grew up in South London, then moved to Kent before relocating to Nottingham for university. Throughout his journey, he has had to set boundaries between different friends, distance himself from some, and grow closer to others because it's vital that the relationships you keep are helping you grow rather than hindering your progress. Something very interesting that Denzil noted was how he knows which friends he goes to for different purposes. He has friends for socialising, friends for doing business, and some friends for both. This way, he can establish clear boundaries and understand the unique value that each relationship has to offer.
---
---
Goal-setting needs accountability
Building on the previous point regarding managing relationships, the people you build your relationships with can provide value to you by making sure you stick to the standards you set yourself. Accountability partners will help you achieve the goals you set yourself by checking that you do what you said you would. Denzil has accountability partners like myself and a group of others in a morning group chat where we hold each other accountable for getting up before 7:30 AM every morning. They say, "if you want to go fast go alone, but if you want to go far, go together" - accountability groups and partners help you go far because at the end of the day your self-discipline can only go so far, you need that extra push. On this point, Denzil referenced the book, Atomic Habits by James Clear which explains the importance of building systems that encourage positive behaviour such as laying out your clothes for the gym the night before. Systems like these make it easier to do what you need to do and hold yourself accountable.
---
Another way to hold yourself accountable is by setting yourself goals under time constraints. Denzil uses a "12-week" goal system to increase the intensity and speed to achieve his goals. This exact formula may not be for everyone but the general principle of challenging yourself to complete tasks in a fixed amount of time is key. Parkinson's law describes how "work expands so as to fill the time available for its completion." so the less time you give yourself to do something, the more efficient you will be.
Finally, knowing what it is you're working towards will help you to hold yourself accountable. 'Taste the success' is a principle Denzil uses to motivate himself to achieve his goals. He physically tries to 'taste' the achievements he wants by going to luxury apartments or even sitting in a high-end car. While this may be costly in the short term it is worthwhile as it gives you the motivation to become the person of value you want to be in the future.
---
Exclusive Q&A
Featuring Denzil Jones

Have there been any setbacks with your property business thus far?
During my journey, there have been many setbacks within the business. But in life, we have to be resilient and see the setback as a learning experience. With deal sourcing, the main setbacks were deals falling through. This is when a deal is agreed in principle, and something happens that causes a collapse in the deal which is a frustrating experience. It can be a loss of time and money. This has however beneficial in the long term as it taught me how to vet deals and clients in the correct manner, to mitigate the risk of a fall-through.
How did you overcome this or move past this?
Another setback was a time I got scammed by a Dubai client for £1,250. This was very difficult to grasp as it was a lot of money at the time. However, one of my mentors reassured me and said "Denzil see it as you just bought a course on how not to get scammed". This was a very insightful perspective as it made me realise that life teaches you things in various ways. And it's much more affordable for me to lose this amount whilst I'm young, rather than losing a large amount in a different scenario.
What are the latest trends you see in the property industry? How would you advise a beginner to begin their journey and avoid your mistakes?
My advice to a beginner in the industry is to start with the mindset. Property is a tough industry, so you need to ensure that you are resilient and have a delayed gratification perspective. Second is knowledge, immerse yourself in the content out there, from books, to free seminars, YouTube videos and just networking with people. (However, be careful on people who are just focused on selling you courses). Next, I would say gain clarity with what you want, are you investing for cash flow? What areas? What's your 5-year plan? Once you have all this in place, simply take action. Too many people get stuck in analysis paralysis and don't move forward. Action is key, don't underestimate it.
Do you plan to buy your first house to live in it or rent, and why?
This is a debate that has been going on for a while and it depends on one's future goals. For me, I'm happy to live at home for a while, whilst I build my portfolio. This is because people often underestimate the additional expenses there are with moving out. My plan is to build my portfolio to a substantial level, then will probably move out and rent somewhere at around 24. Then when I finally settle down and get married, I would potentially either build a house or do a huge renovation on one (but still do it tactically so that it can be a strong investment).
What's your favourite meal you like to cook?
Cooking is a big passion of mine, I like to switch it up with what I cook. At the moment my favourite set is Jollof rice, with gizdodo and mac & cheese. That's what I'm known for in the family
Follow Denzil
Linkedin: @Denzil Jones | Instagram: @denzz.jj @djproperty_solutions
Listen to the full episode on a platform of your choice: https://linktr.ee/valuablepodcast