Two Are Better Than One
Two are indeed better than one. This is what I told myself when I thought of doubling the value and information shared with my listeners. This is why I'm happy to announce I found a CO-HOST for The Valuable Podcast.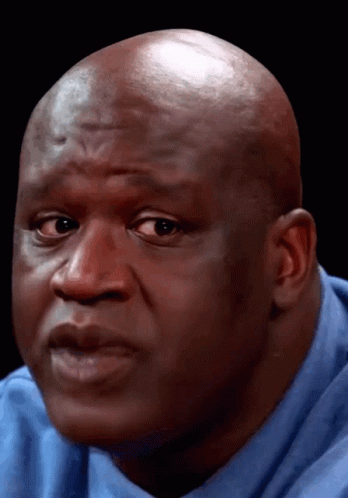 Only joking. But in all seriousness, after hosting the #TwoAreBetterThanOne Instagram Live series, I realised the value of conversing as a group. Far too often we are used to our own thoughts and ways of doing things. It can even lead to a sense of pride and stubbornness as if we've figured everything out. I thought I figured out the content creation space, how to be a great leader, the art of public speaking and so forth (not so much the health & fitness, humbly working on that). However, after going on IG live, back-to-back, with ten different people I quickly learned there is a lot to learn. As much as I summarise the key takeaways from each conversation to process myself, I take great honour in sharing it with you too.
---
Careers, Corporate and Content Creation
How to get paid work as a content creator
Create a media kit ASAP which highlights your niche and the value you can provide.

Design your media kit on Canva or Mediakits.com

Put yourself out there and directly reach out to companies who NEED your services

If you don't know where to start then pitch yourself to an agency that can do the heavy lifting for you

Lastly, check how much content creators are getting paid on @Claraforcreators
How to create unique content as a creator
Create content that is based on your OWN experiences; that is harder for people to replicate

Learn from what other creators are posting and add your own spin on it

Be personable and show your character

Be intentional and spend time thinking about what content will add value to your audience

Be consistent. Not everyone is, you'll stand out.
---
Leadership, Teams and Organisations
How to be a good leader
Make people's work enjoyable
Be involved in your teams work; at any point, you should be able to get stuck in
Always have the bigger picture in mind and communicate this vision to your team
Delegate work responsibly
Invest in your team resources to ensure they can work efficiently without hindrance
Eight questions to consider when deciding to commit or recommit to a new project, job, organisation or personal goal
Am I bearing fruit or just branches?
Is impact actually being made through me, or are there just a lot of actions, meetings and emails?
Is this where I am fulfilling God's purpose in my life?
Knowing God's purpose for your life should guide what you do/don't get involved in, otherwise you end up taking on responsibilities you are not called to. This can reduce your effectiveness in what you are called to.
How does this fit into my big picture?
Knowing where you would like to be in 5 years, or even at the end of 2022, where does this fit into this? It's important you don't get distracted by the availability of opportunities.
Does this align with my life values or am I doing it for something else?
Does this commitment act as a public display of your personal beliefs and passions or are you doing it for the wrong motivations, such as money, clout, boredom ... approval of others?
Can I 100% commit to this and give it my all, considering all I already do?
Considering all you currently do, do you have the mental space to commit to this? There is not much purpose in half-commitments... plus, it's not a good look 😬. Remember you also need space to just be and exist.
Is this challenging and moulding me into a better version of myself?
Is this challenge training you to be a better version of yourself or would you be stagnant in your personal development if it were the only commitment you had?
Does this offer me something new that I can't currently obtain from my other commitments, and is it worth my time?
Weigh things up ... for the time spent on this commitment, does the added value both to you and others balance things out?
Would my mentors recommend that I commit to this?
Have you told your mentors about this? If you think that they'll say you shouldn't do it, you probably shouldn't.
---
Branding, Creativity & Tech
How to manage your time effectively
First, understand the concept of time i.e. you can't get time back so don't dwell on when it has been wasted
Build a system to manage your time, the mind is too futile to do this effectively
Identify the most important task and it's duration before you start your day
Use Google Calendar to schedule events/tasks and track what you're doing with your time
Allocate time in your calendar to do nothing as a buffer for when things don't go to plan
Tools to help you create a personal brand
Canva
Inshot
Figma
Adobe
Adobe Creative Apps ( Premiere Pro, Illustrator, After Effects)
Book: Key Person of Influence
---
Fitness, Health & Mental Discipline
How to stay disciplined by going to the gym (beginners version)
Create a playlist filled with your favourite songs that will hype you up
Have a PLAN before going to the gym. What are you going to work on? How many sets? How many reps?
Stop seeing the gym as a chore but as a lever to a healthier and stronger life
Start light and go easy, don't do anything you won't be able to finish
Make the experience enjoyable by documenting your progress
---
Public Speaking, Communication & Confidence
Advice for people who want to start public speaking
Find your niche and then research your topic well
Know the area you want to provide value in (accurate & well thought out)

Watch documentaries
Do your reading (blogs, books, newsletters)
Go to events, conferences, museums etc, whatever it takes

Create the right documents before you approach organisations

Media kits of you speaking
Testimonials
Topics you're passionate about
Email drafts

Put yourself out there by messaging people and asking for speaking opportunities
How to prepare for speaking engagements
Always over prepare, it's better to have more to say than nothing
Request information from the event organiser about their expectations and the audience
Identify who your audience is and what they want from your talk i.e. read the room
Take authority when you communicate and speak with confidence
Engage with the audience if you can
---
📧
Subscribe to Nana Weekly Blog below, I personally recommend it.
---